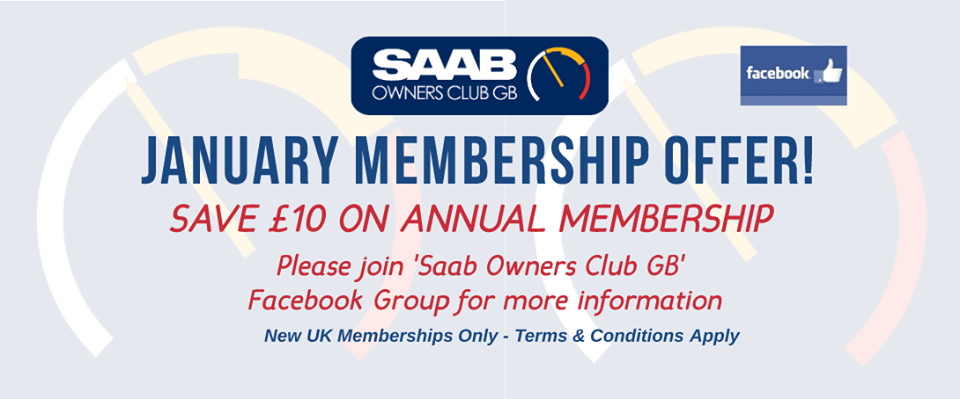 Happy New Year from all at the SOC.
Would you like to join the Saab Owners Club GB and save £10 from the annual membership fee of £42?
The Saab Owners Club GB are pleased to announce that throughout January we are offering this groups members discounted annual membership for those wishing to join the club of £32.

Thank you to everyone that came along to Saab Fest and made it such a success. We're yet to total the exact amount vehicles that came to the event but we believe the number of Saab's to be in the region 270+ vehicles on Saturday and 200+ on Sunday. This is a fantastic turn out for a national event especially with the weekends inclement weather, A testament to the strength of the UK Saab community!
The winners of Saab Fest best car competition are: