Mortorsport Tech DatabaseThe SAAB Owners Club recognises the importance of the Motorsport heritage of the marque and provides sponsorship to those members of the club who are competing in Motorsport at various levels.
SAAB cars have been competing in motorsport since the early days of production. Many successes were achieved through drivers such as Club President, Erik Carlsson. This success continues today through Club competitors.
Club members are competing in, Historic Road Rallies, Historic Stage Rallies, Classic Runs, Sprints, Hillclimbs and many other forms of the sport.
For more information on the Club activities in Motorsport contact Richard Simpson
 Motorsport Technical Database Updated
 Updated database with some period articles and photographs - go to members only area.
http://saabclub.co.uk/index.php/members/302-motorsport-techincal-database.html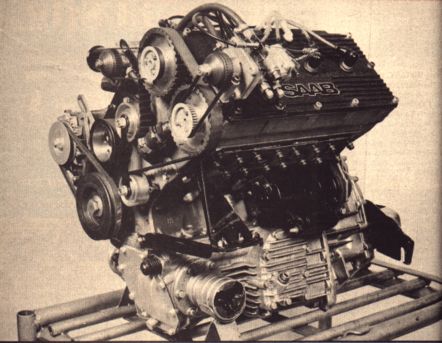 Saabs to Contest the Roger Albert Clark Championship in 2015
 The Saabs of Colin Hope and Steve Higgins are to contest various rounds of the National Historic Rally Championship in 2015.
Roger Albert Clark 2014 Details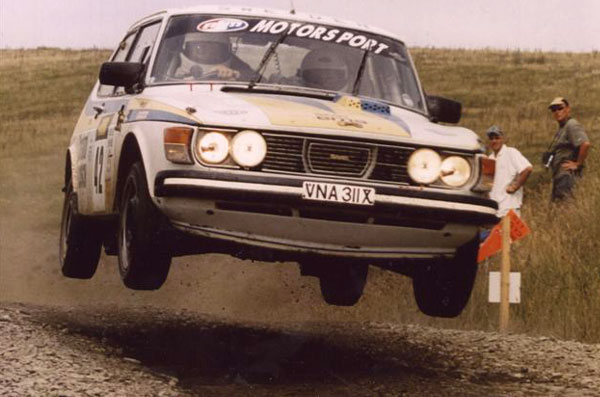 This year the historic rally team will consist of four cars ranging from 2 Strokes to classic 900, see details in the link below:-
http://www.rogeralbertclarkrally.org/RAC_2014/2014_spectator_info.htm
Saab Team Entries Open For Rally Sunseeker & Roger Albert Clark Rally
The Saab Historic Rally Team in the UK are looking for entries to the Rally Sunseeker on the south coast 27-28th Sept and the R.A.C rally Yorkshire to Carlisle 2013 8-10th Nov.
Overseas entries are welcome.
Please contact Richard Simpson or Jim Valentine.
Pre66 Masters At Siverstone Classic 27/28th July
Johan Denekamp will be out campaining his blue bullnose racer in the pre66 touring car race at the Silverstone classic. The event will be packed with great racing in iconic cars.
Myers To Enter Harry Flatters Rally 28th July
Hugh and Debby Myers are out to prove husband and wife can have a very happy existance competing in the same car together. You wont find too many disagreements in this car as the crew take on the tarmac of Eypnt Military ranges in their bright green Saab 96 v4. They are hoping to add to their points tally, which is holding them second in class in this years BHRC against some powerful Escorts.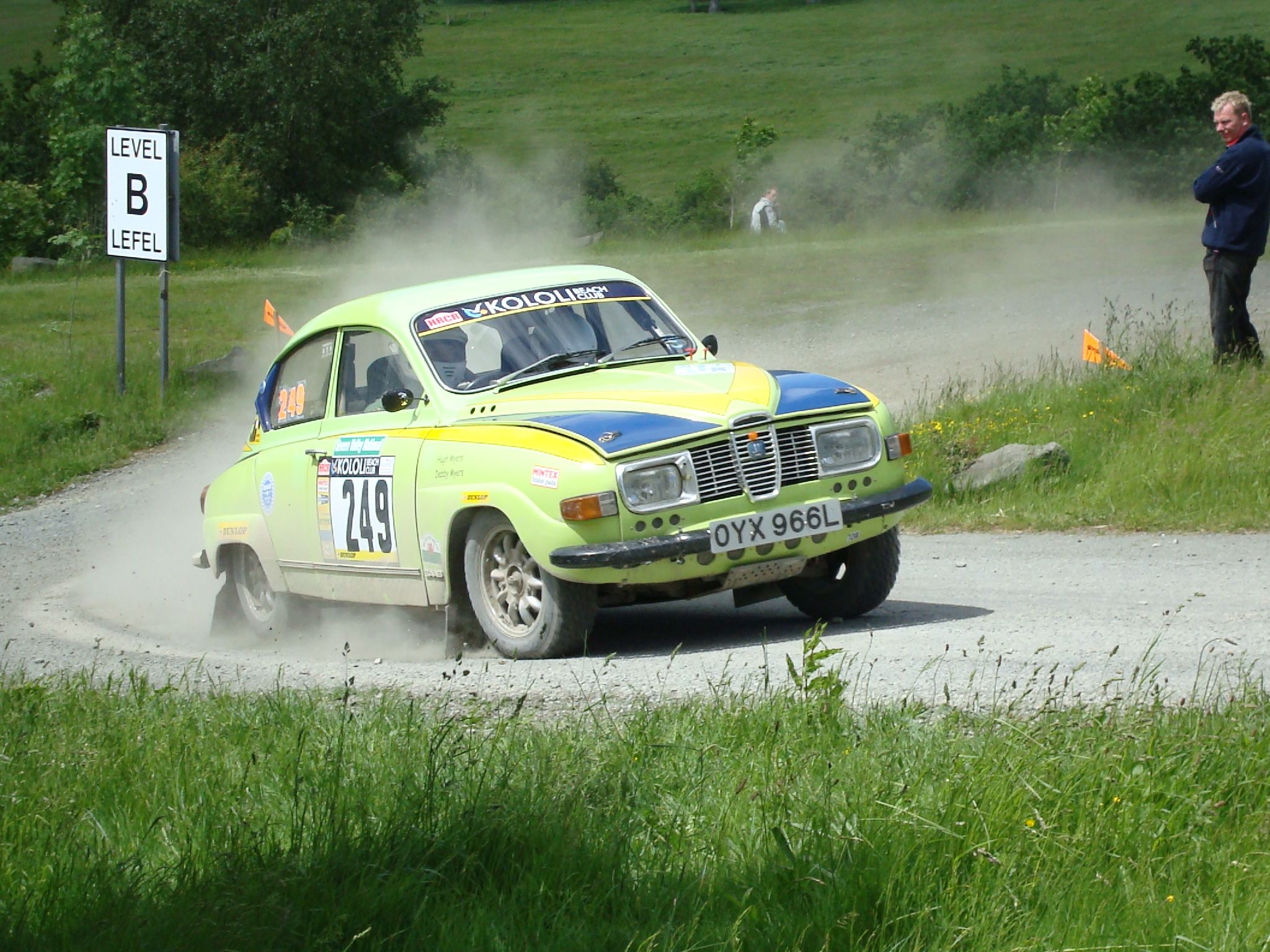 Valentine To Delight At Goodwood Festival Of Speed 11-14th July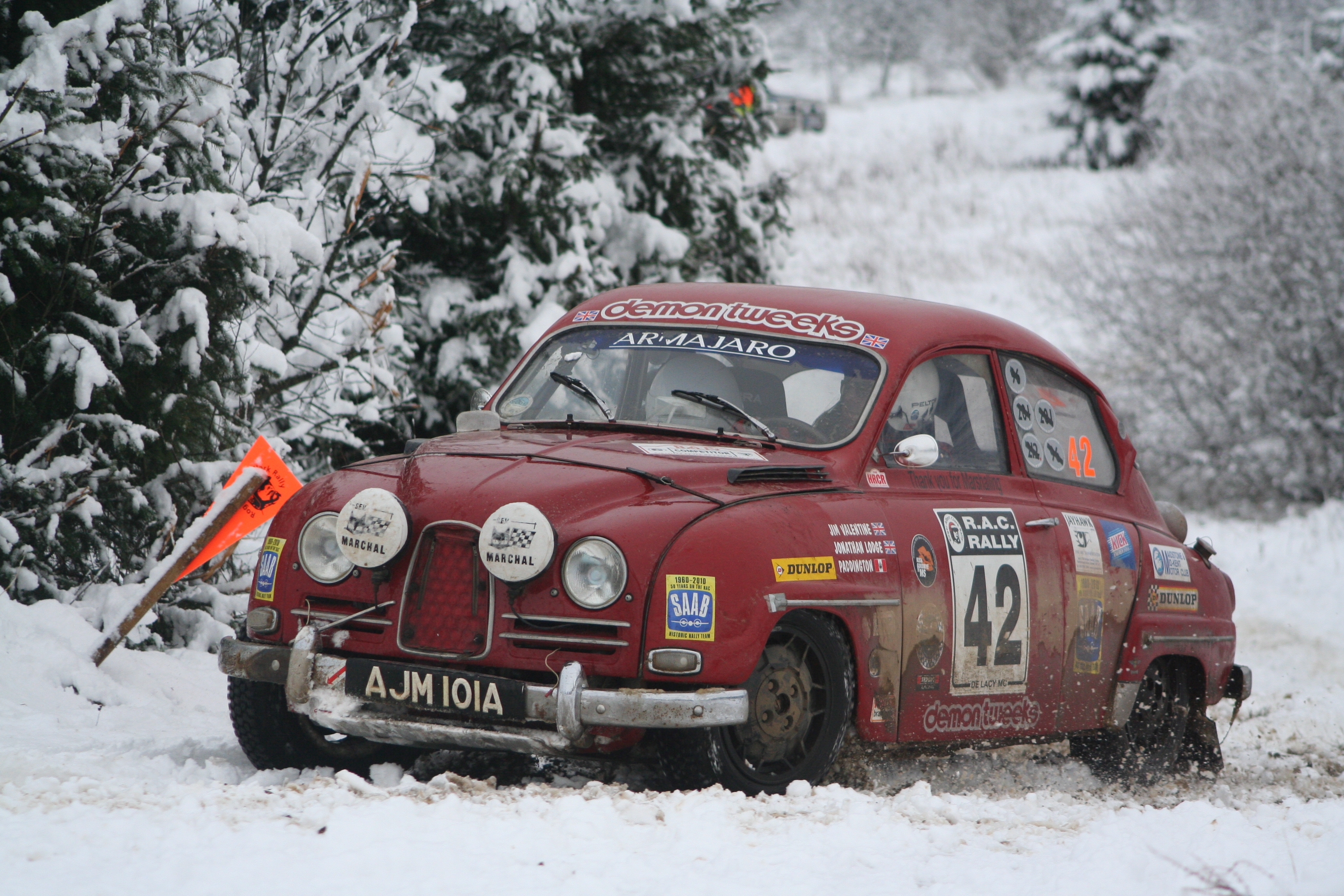 London Art expert Jim Valentine will be smoking his Saab 2 Sroke Bullnose around the twisty rally track at the top of the hill during the FoS. If you are lucky enough to have tickets to the best mobile motorsport show in Europe, go and check Jim out in action and smell that lovely 2 stroke oil!
Saabs in June
Two Saabs and two rallies on the same day, 22nd of June is going to be busy for our Saab crews. Tyrone Lawton will be contesting this weekends MIldland rally in his Malbrad C900 8v. This year the event will be held solely at MIRA testing ground taking in 60 miles of challenging roads only normally available to the car manufacturers.http://www.rallyofthemidlands.com/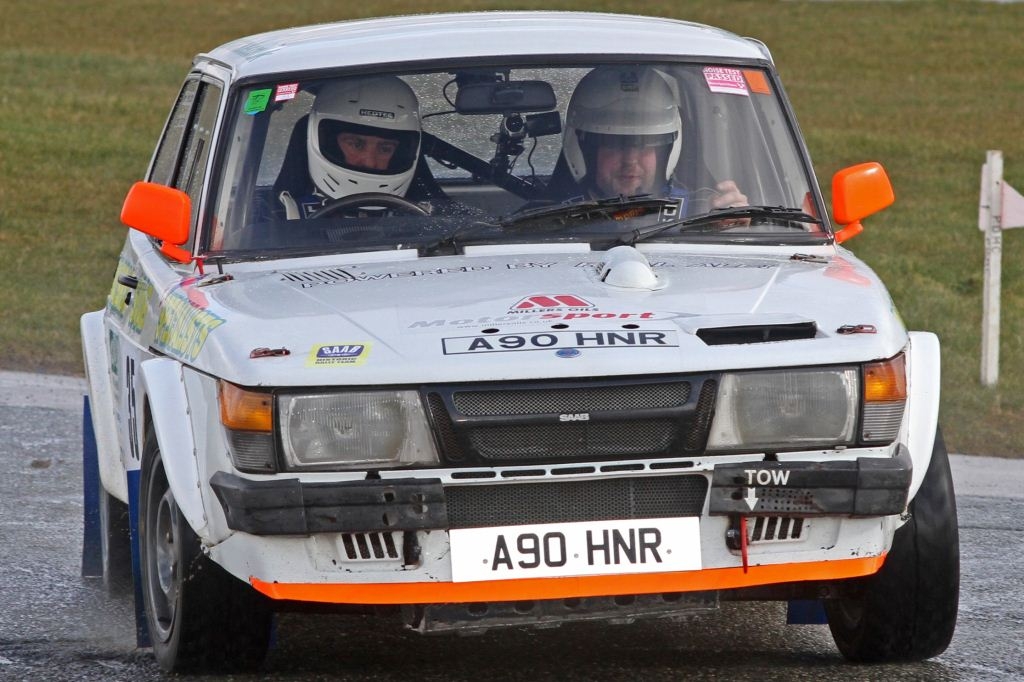 Steve higgins will be at the same time smoking the saab flag on the RAC rally championship round at Carlisle in his white Saab 2 stroke. The Dmack Carlisle stages is a completely new event created by the RAC championship for 2013 and will take in some of the best gravel stages in the area. http://www.racrallychamp.org/Carlisle_Stages/news.htm
 Saabs To Enter Severn Valley Historic Rally
Hugh and Debby Myers along with Nick Pinkett and Richard Simpson have confirmed they will be flying the Saab flag on this years Severn Valley rally on 15th of June.
For more information http://www.severnvalleynational.co.uk/
Motorsport Update 08/05/2013
Even though times are tough at the moment there still a number of Saabs out competing:-
Hugh/Debby Myers are contesting the BHRC Championship along with Ceriog Hughes in their 96 V4's.
Steve Higgins is contesting the new Roger Albert Championship in his 2 stroke.
Tyrone Lawton is contesting the ANCC championship in his first year of motorsport in a C900.
Jim Valentine has an entry into Goodwood Festival of Speed.
There will be a Saab team on this years RAC.
Click HERE for details of the Club Sponsorship Scheme.
Who is Erik Carlsson? - Click HERE to find out.
PHOTO GALLERY - Click image to enlarge.