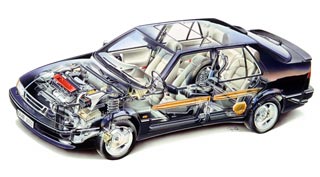 To assist members in the preparation, restoration or modification of their vehicles the Club operates a comprehensive service which can provide information on matters relating to most aspects of their vehicle.
This service affords the opportunity to ensure that the details of restored vehicles are as accurate as possible. In addition a comprehensive set of Technical Manuals, magazines and general SAAB memorabilia is retained as a source of other vital information.
Futher details can be found in your Membership Pack or in SAAB Driver.