Back to the 1st National 2 - 4 May Peaks & Dales 7th June Saabs on the Marches 13-15 June Lakeland Gathering 27-29th June National Weekend 2014 18-20th July
Join Today and become part of the UK's largest Saab organisation!
CLICK HERE TO JOIN ONLINE NOW!

*Back Issues of SAAB DRIVER Magazine available online to members*
There are many members events planned this year. Look in the latest copies of driver or the Events Calendar for more details.
Winter Weekend
21-23rd March
Back to the 1st National
2 - 4 May, Somerset
Peaks & Dales
7th June

Saabs on the Marches

13-15 June.Bookings are now being taken for the Saabs on the Marches 2014 event.
Full details can be found here.
Lakeland Gathering

25th/27th April, Cockermouth Rugby Club, Cumbria

National Weekend 2014

18-20th July. Full details can be found here
---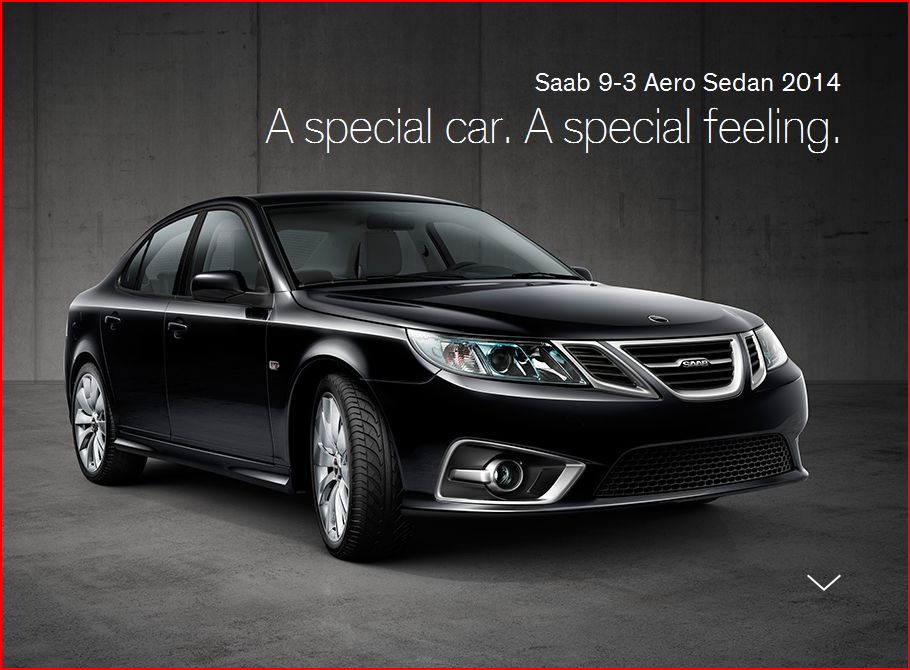 Production has started!
SAAB (or rather NEVS - National Electric Vehicle Sweden) are producing cars again. After a gap of two years the production lines are moving again. Sadly cars are only going to the Chinese and Swedish markets, at least to start with.
For more detail read this article.
---
Some photos of our stand at the Lancaster Insurance Classic Motor Show at the NEC in November 2013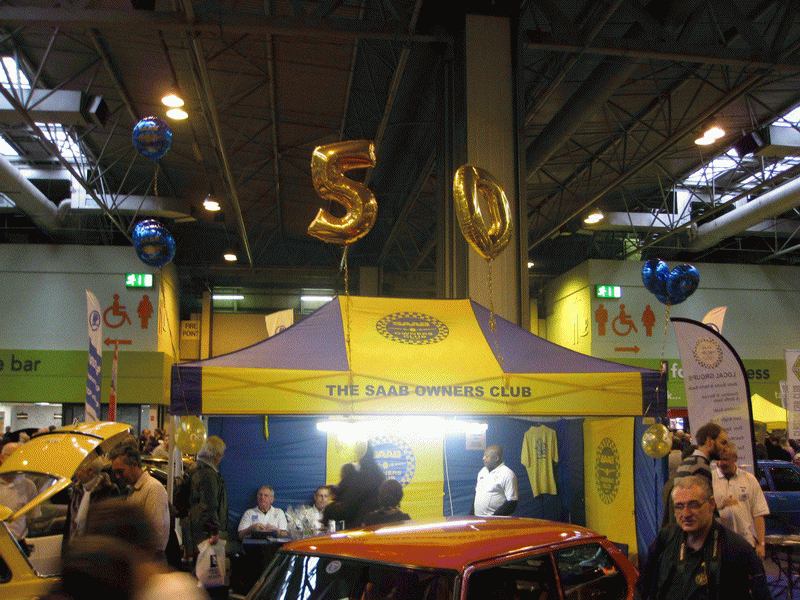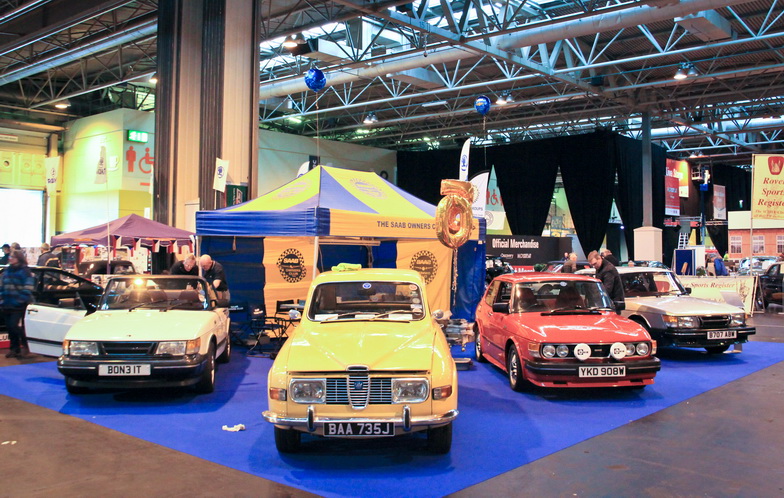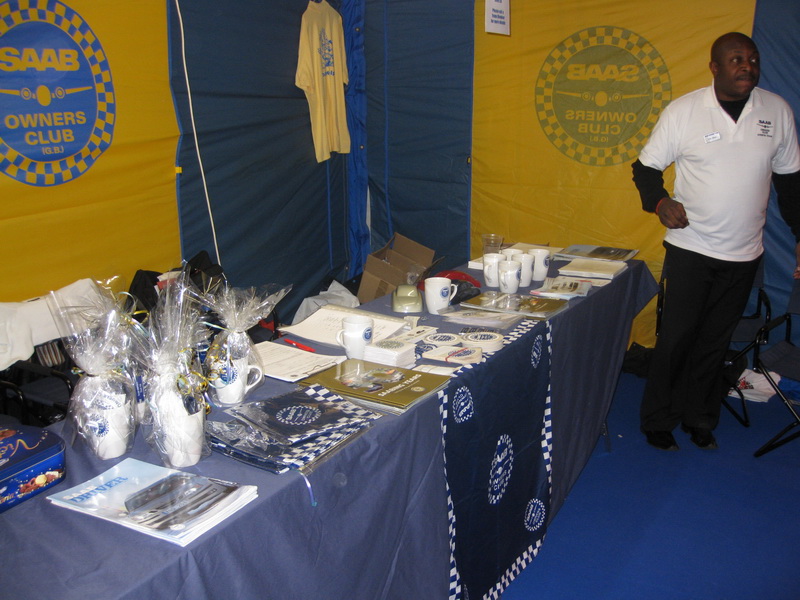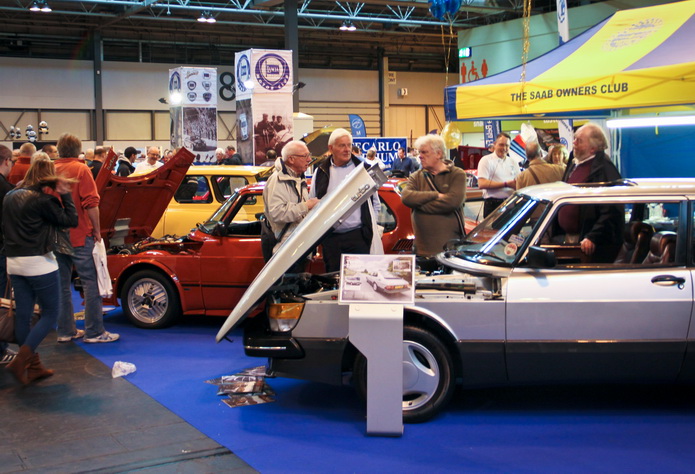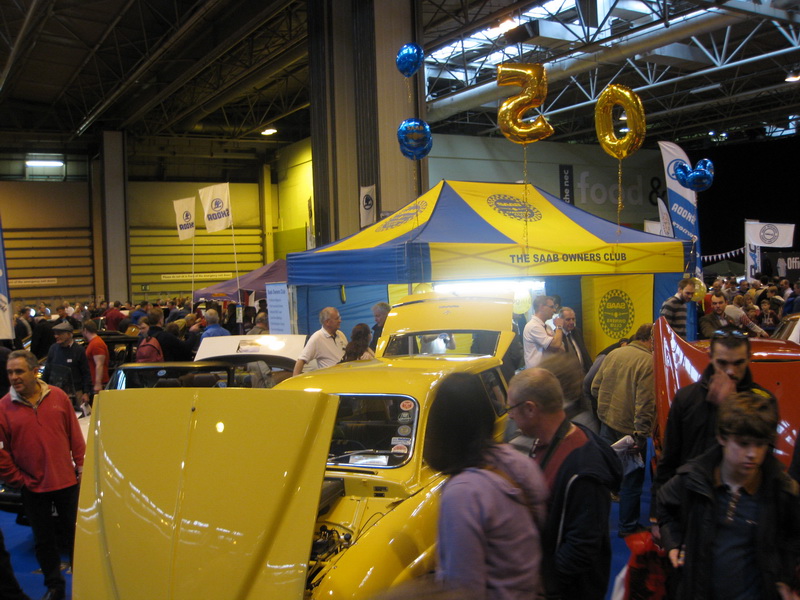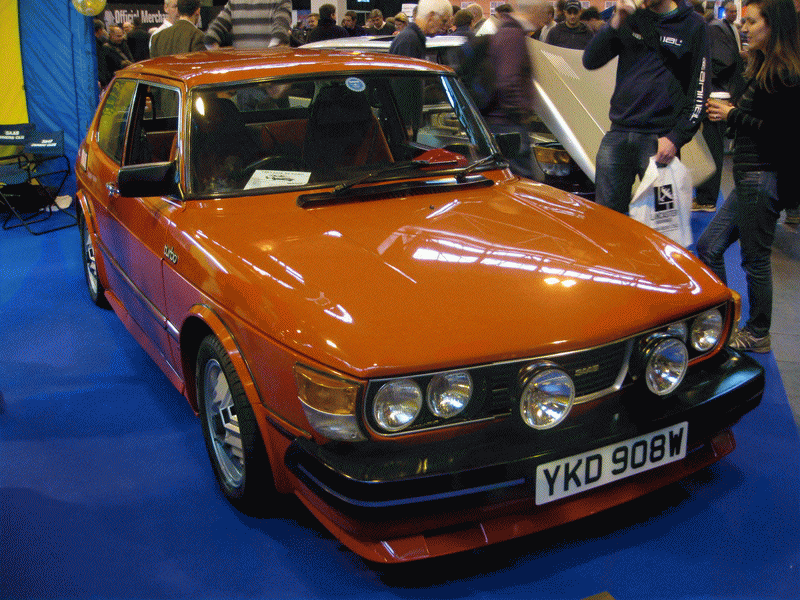 ---
SAAB INTERNATIONAL 2013
The Saab International was a tremendous success! Over 800 people came to Wicksteed Park to enjoy the 2013 International Meeting of Saab Clubs, over a fantastic August weekend. To see what you missed and quite a lot of photos visit the Saab International site.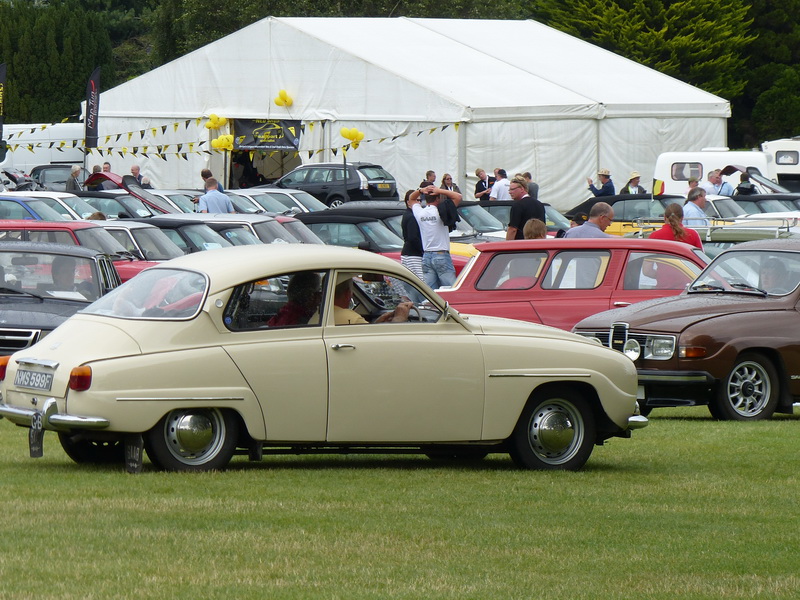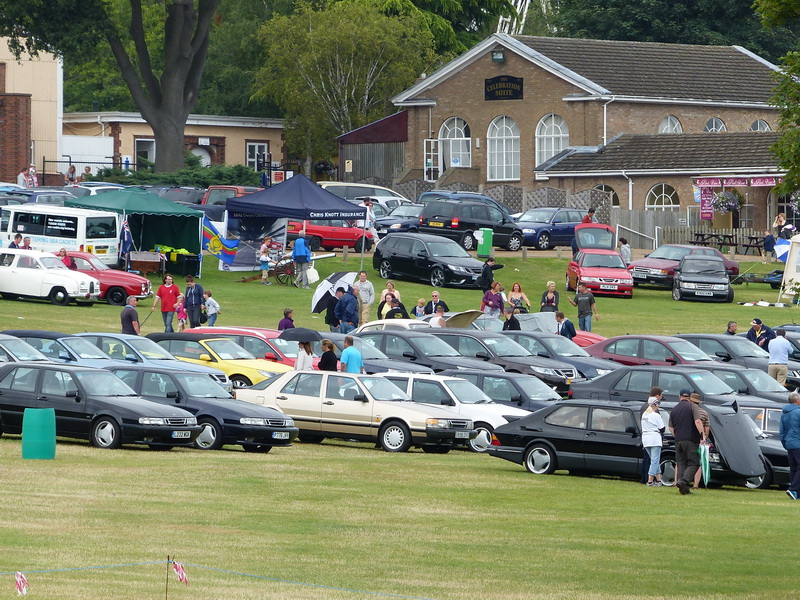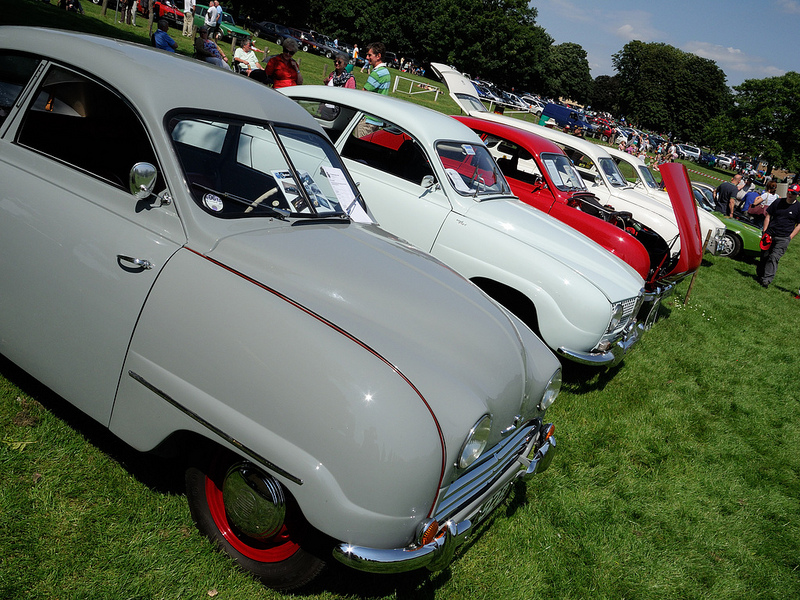 NATIONAL RALLY 2012
Thanks to everyone who turned out and supported our National Rally at Wicksteed Park last weekend. It proved to be a very popular location with the biggest attendance for some time.
We counted well over 200 cars on Saturday and 150 on Sunday, plus a whole load of us camping as well.
The range of cars was just fantastic, from a 1952 92B to a 2010 9-5 and including six Sonetts! Erik Carlsson said that he had not seen such a great line up of Saabs for a long time and that he thoroughly enjoyed himself.
The weather was kind to us too.
Thanks also to everyone who helped us leading up to and during the weekend. We could not have done it without you.




A warm welcome to all of the new members that joined our Club over the weekend.

Click here for some photos. See also Mark Edgars Flickr Album.

And this Event Gallery has quite a few photos including some of Lance Coles.

See you all again next year!

The winners of our Best Car competition on Sunday were:

Best Sonett - Hedley Myers

Best Two Stroke - Mike Thompson

Best V4 - Chris Boffey

Best 99/90 - Andy Boorman

Best C900 - Brian Chandler

Best 9000 - Andy Boorman

Best GM900/9-3 - Graham MacDonald

Best 9-5 - Martyn Russell

Best 9-3ss - Chris Mercer


Best Convertible - Tina Bowley

Best Customised car - Os Reid

Best Car - Ken Dover (92B)

The Mick Sollars trophy for best two stroke went to Mike Thompson.

The Erik Carlsson trophy for best car overall is awarded to the car receiving the highest number of votes from the public vote, and this went to the 9000 of Andy Boorman, which received 24 individual votes from the 100 or so received.
I
---
We are Many, we are Saab
Many thanks to all our members who turned out to support this event. What a great success with over 250 cars and 500 people!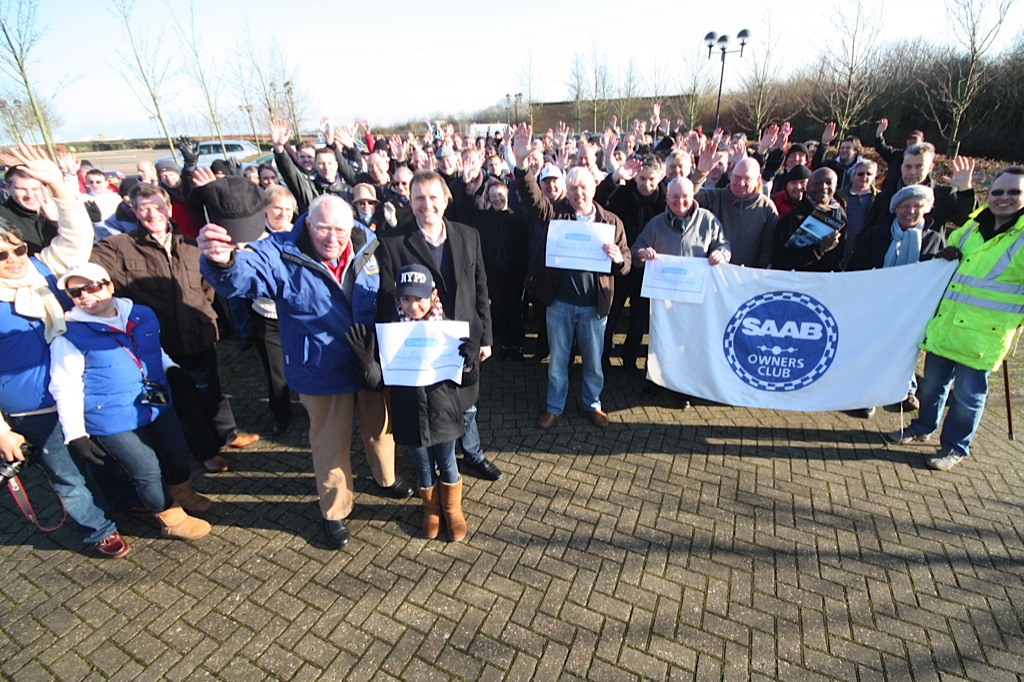 Erik Carlsson who joined us at Cranfield said "this has been the best day that I have had for ages and it has been fantastic to meet so many nice people"
We joined over 40 countries putting on more than 100 meetings in showing our support for Saab and all former employees. Let's all hope that potential investors will act soon to save Saab again.
The Saab Owners Club GB was proud to be part of "WE ARE MANY, WE ARE SAAB"
Winter Weekend 21-23rd March
Back to the 1st National 2- 4 May
Peaks & Dales 7th June
Saabs on the Marches 13-15 June
Lakeland Gathering 27-29th June
National Weekend 2014 18-20th July