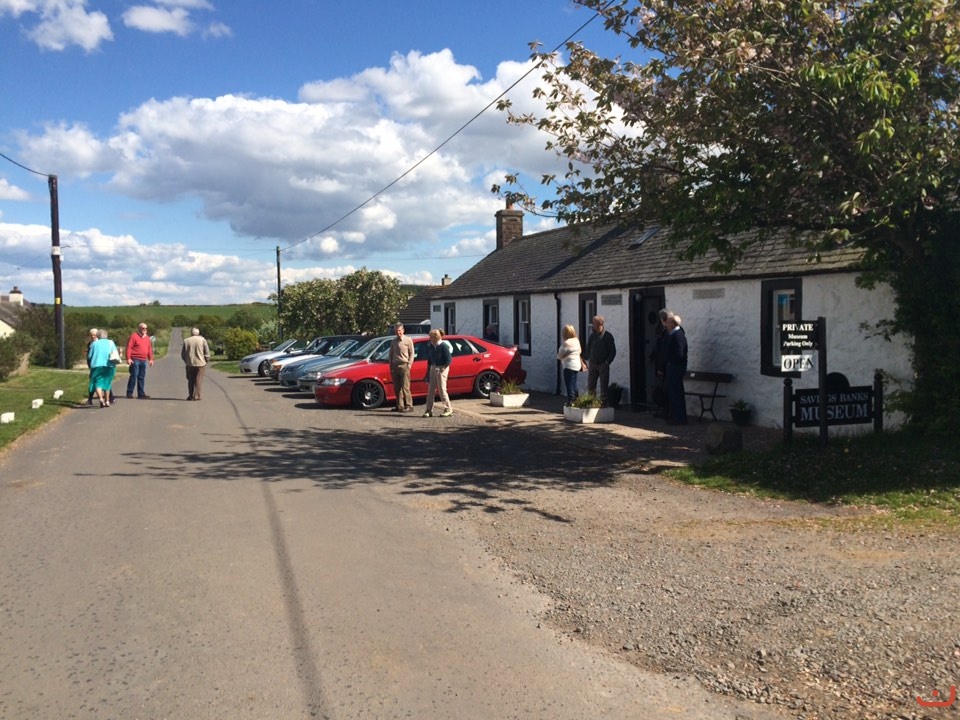 14 Ebor Saab members set off on Friday 10 May to make their separate ways to the assembly point at Gretna Green for what was billed as a Scottish Mystery Weekend, the mystery being only the organisers knew the itinerary. The mystery began to unfold on Saturday morning with a drive along gloriously empty roads under blue skies up into rural Scotland to visit the Kagyu Samye Ling Tibetan Temple at Eskdalemuir (nobody expected a visit the foothills of the Himalayas).

We are pleased to announce that booking for SAAB FEST UK at Bury is now open online at www.saabclubmembership.co.uk.
This year's SOC National Weekend 'SaabFest 2019 – Saabs @ The Burrs' will take place at Burrs Country Park.
26-28 July 2019
Burrs Country Park, Woodhill Road, Bury, Greater Manchester, BL8 1DA.