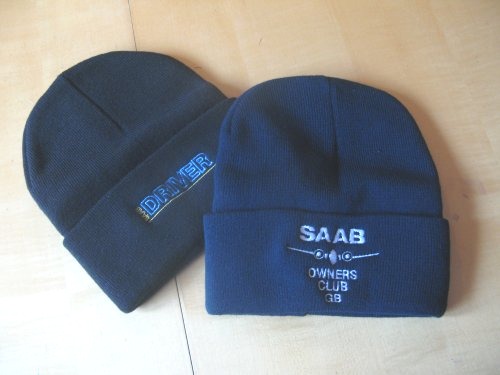 The Saab Owners Club GB now has for sale our a new woolly hat.
They come in two designs and are priced at £3.00 each plus £1.00 p&p within the UK.
Why not treat yourself or your Saabist to one of these. Good for open top motoring.
Colours are in red, bottle green, black, navy blue or royal blue. Stitching to match hat colour.

To place an order please contact sharon by email at This email address is being protected from spambots. You need JavaScript enabled to view it. (This e-mail address is being protected from spambots. You need JavaScript enabled to view it ) or phone 01824 750639 and she will be happy to despatch the items to you.
In the coming months more fantastic items will appear, so please keep an eye on this website.